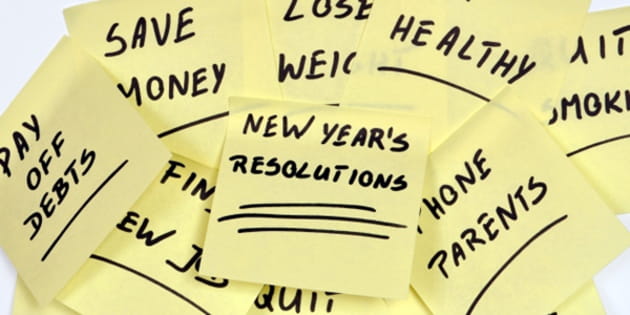 It's that time again where we all reflect on our successes and failures of the previous year and create a list of things we promise we're going to do differently in the next year.
I'm feeling great about 2013 and excited about what the new year will bring at WebLink. My optimism remains despite the fact that I just Googled 'New Years Resolutions Success Rate' and found that according to a 2007 study by Richard Wisemen from the University of Bristol, 88% of resolutions fail.
On the brighter side, the data also shows that sharing your resolutions with others increases your chance of success, along with setting measurable and reachable goals. So here I go with my best foot forward:
1. Content, content, content. Whether it's a website, blog, email, newsletter, social media, or something else, content is still king. All types of content are going to be key for me this year to generate more website traffic, provide additional selling tools to the sales staff, further establish the WebLink brand, and communicate better with members and clients. We've created a content calendar that is going to be critical to make all of the content manageable.
While generating content is a huge time investment, it will help your association add member value, generate new member sales, and increase non-dues revenue. Marketing Land provides a more in-depth article on how to create a successful association content calendar as well as some helpful templates to get you started. Plus, with an association management software suite like WebLink, you can manage all of your content in one place, making you more efficient.
2. Plan. And stick to it. In our 2013 marketing plan, We've outlined goals and objectives for the year. While it's sometimes necessary to be flexible, these goals and objectives shouldn't change much. Having a written plan for your association that helps to keep your eye on the ball is going to be key. Create your plan, get buy-in from all association staff members (this is critical), and don't let bright shiny objects distract you from your plan. Be sure you have the reporting you need to track your results, within your member management software, so you know what worked and what didn't.
3. Delegate. It's absolutely necessary to ask for help when you need it. Association staff members often wear many hats and it's easy to take on too much. Depending on your needs, consider a website resource like elance.com or odesk.com where you can get affordable help on administrative work and much more. Or consider a student, where working part time at your association could be a great experience. Also, don't forget about other association staff members. While you may all be busy, sharing the work load, getting a fresh perspective, and utilizing each other's stengths and expertise may help to get tasks completed more quickly.
4. Dig deeper. I have so many resources available at my finger tips, and I know I'm not always using them to their full potentional. Whether it's something in your industry you've just never had time to research, a project or event you'd like to expand, or you've never fully adopted a new system or technology within your organization, 2013 can be the year. Pick a big initative (or 2) and completely engage. Focus, simplify, and dig deeper into a couple of things that are going to generate big results. For me, I'll be digging deeper into our lead managment process. Improving and streamlining this process is going to be critical in meeting our sales goals. If you need help with recommendations, our new product offering, WebLink Business Builder, can help you dig deeper and help you focus on your goals.
5. Be Bold. The thing I love most about WebLink is our passion and determination to hit big goals. In 2013, I challenge myself and anyone reading this blog to be bold. If something isn't working, stop doing it. Think about how you can work smarter, not harder. You don't have to do the same thing you did last year just because. Don't be afraid of risks. Get out there and think bigger. In 2013 we have some big goals to expand our business as well as improve client and member experiences. I truly can't wait to see what's in store over the next year.
Do you have any professional new year's resolutions you can share? Don't forget - sharing increases your chances of success!
And let us know if WebLink can help you to meet your 2013 goals.